From the Store description:
A Taskmanager has never been so stylish and clearly arranged! ..it's a real joy to use it! Just long press the Menu button to open AndroTaskman.

- Show Tasks | Most used | Recent Apps!
- Swipe to Close Apps!
- Display up to 20 Apps!
- Long Press to "Close All Apps"
- AutoClose Feature, close selected apps automatically in background
- Many Styles&Colors
- Cool Open/Close Effects

Here's my mini-review of the companion app, AndroMenu Extra Buttons. The developers are proud that the two apps work well together.
From the multitasking views shown below, you can close a task or app by simply 'swiping' it away (in any direction). This is intuitive and works well - it's certainly less problematic than trying to tap the tiny red 'close' icons in the standard Symbian multitasking carousel: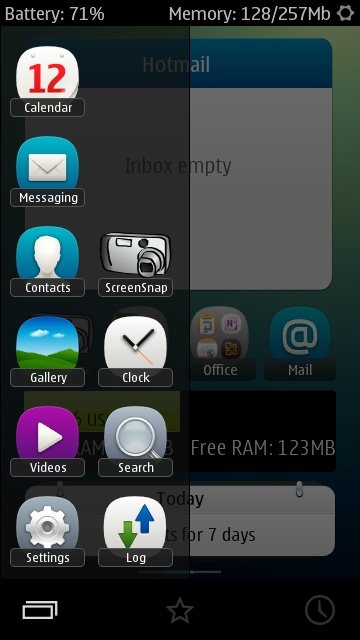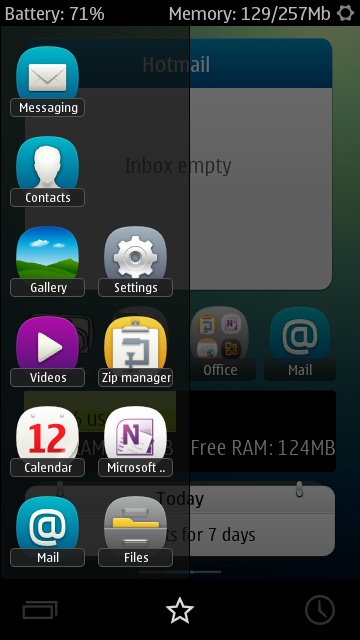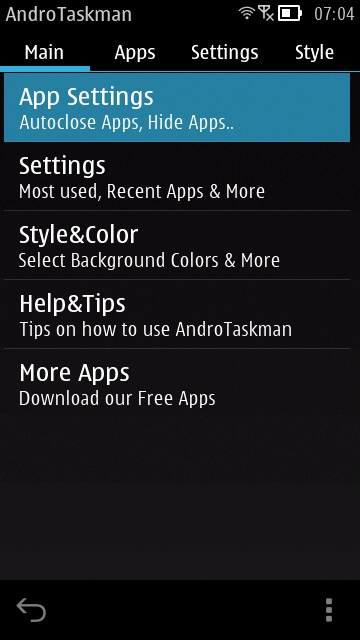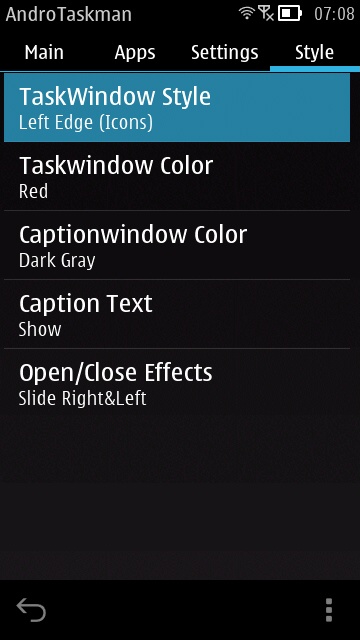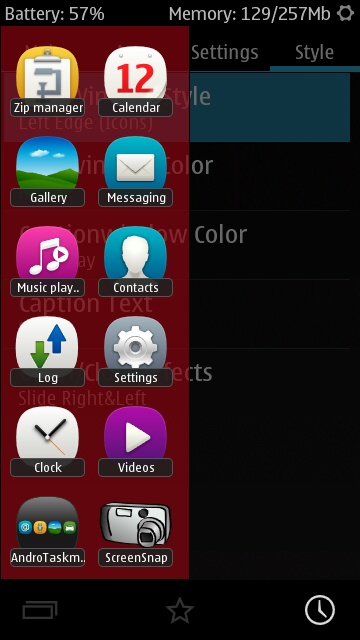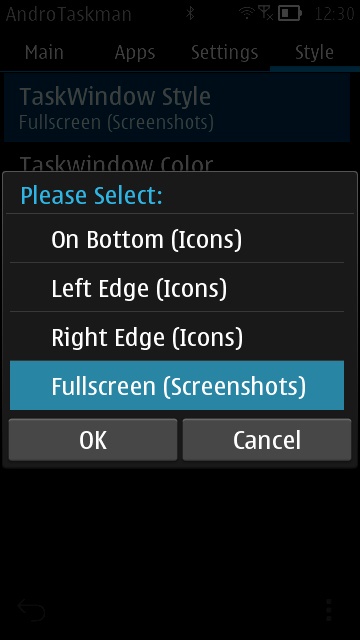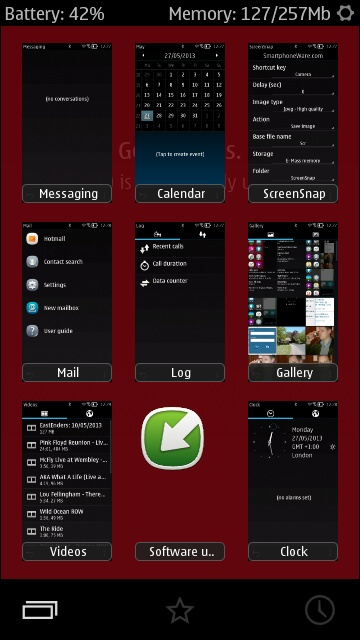 Combine the various views/launchers, plus the extra status information, and I can definitely recommend AndroTaskman to Symbian power users. It's true that you don't need it, but then it's a definite improvement on the built-in carousel, so I'm sure it will find a market.